Search within a site:
Narrow down your search results to a single site. Type
(search query) site:(domain)
; an example would be entering:
video card tips site:pcworld.com
to find pages only at that location. You can even limit results to within sections of a site, as in this example:
twitter site:ankithacks.tk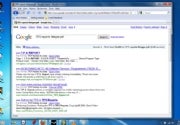 An example of limiting search results to only a certain file type.
Search for file types:
Maybe you want to track down a certain document that's a PDF. Enter your usual search string plus
filetype:pdf
to find only those pages. This method also works with PostScript (
ps
), Office docs (
doc
,
ppt
,
xls
), Rich Text (
rtf
), Plain Text (
txt
), and more. You can find a list of searchable file types
here
.
Exclude results:
Include a minus sign to exclude certain results. Suppose you want to find news about Apple unrelated to the iPad. Type
Apple -iPad
. You can also combine the previous tips, such as
Apple -iPad -site:apple.com
and
Apple -iPad -PDF
.
Get local details:
Forget manual time conversion; just enter
time [city]
(as in
Time Tokyo)
to get the current local time. Or try
weather [city]
for a forecast. For more local details, try
[city] map
,
movies [city or ZIP code]
, and
[restaurant name or cuisine] [city or ZIP code].
This works for a few other regular search strings, like Weather [city], stock quotes, and more--check out
Google's full list
.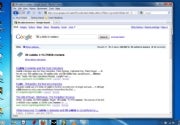 Make conversions
: Swap units of measure, such as measurements of volume or distance; this works for converting different currencies, too. Try
[number and unit] in [new unit]
such as
7 inches in cm
or
30 Euros in USD
.
Enjoy...